Too late for that one - it's already sold. I knew these little books would be a hit. Within 30 minutes after I posted that little treasure it was already adopted out.
So I'm going to show you another one that was listed just recently called The Country Mouse and The City Mouse. How cute is this Little Golden Book - if mice really were this cute we'd keep them around our house.
Upcycled Little Golden Book Notebook Upcycled Childrens Book Upcycled Notebook: The Country Mouse and the City Mouse Notebook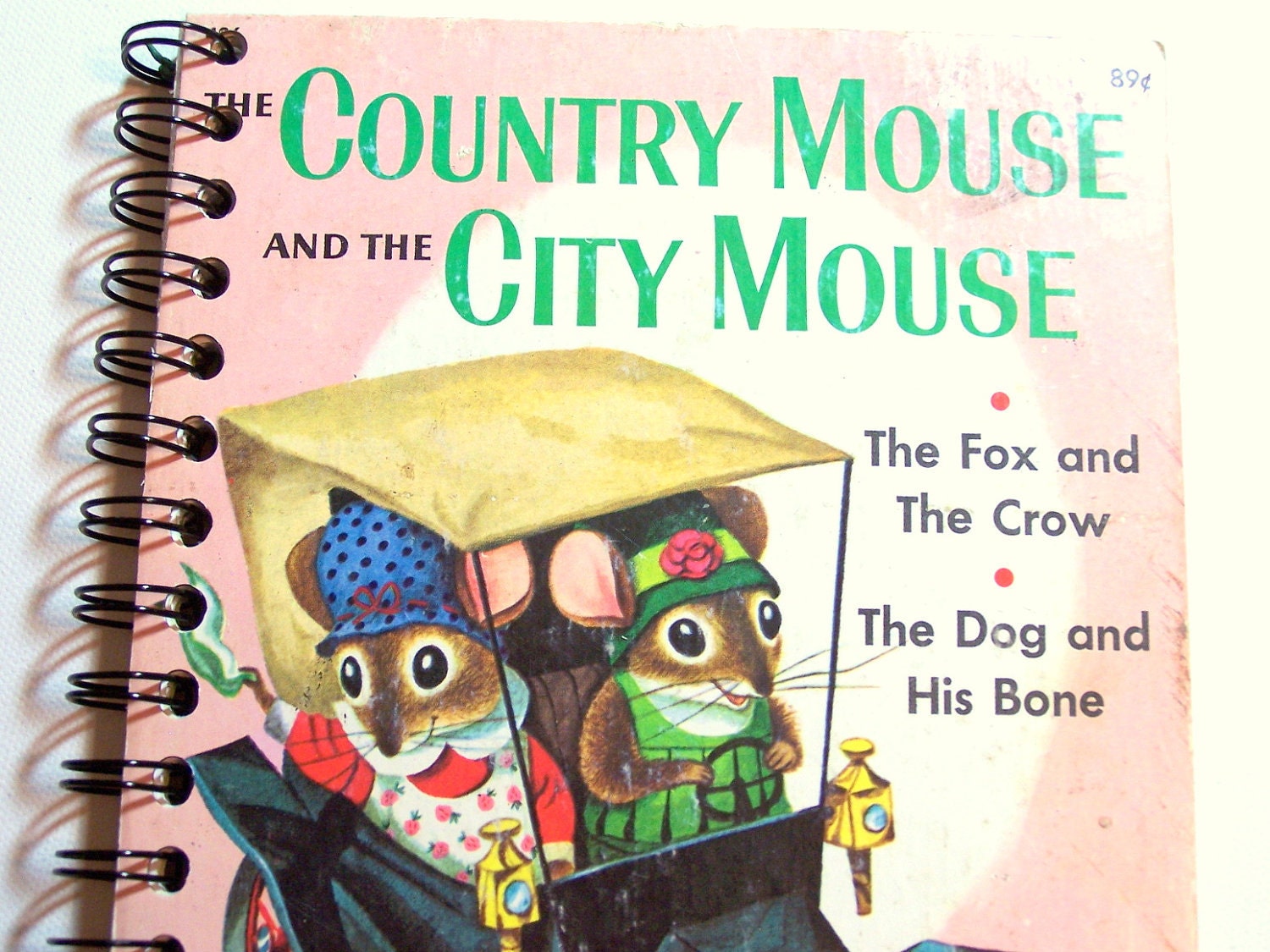 Also includes two short stories about The Fox and The Crow and The Dog and His Bone.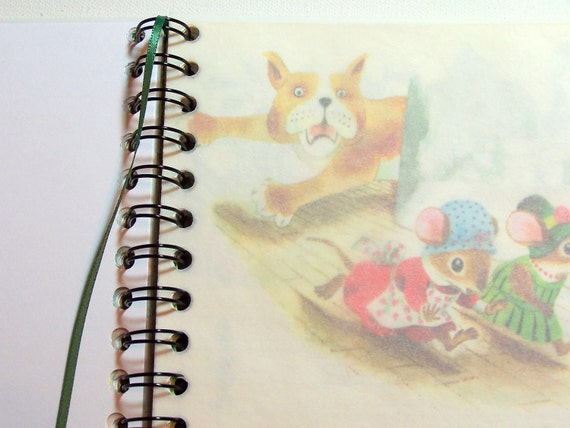 This is one of the pages that can be traced - there are ten in all.
Upcycled Golden Book Notebook Upcycled Childrens Book Upcycled Notebook - The Country Mouse and the City Mouse.

"Oh, Annie, won't you leave this dull country life behind, and come to the city with me?"

This listing is for a once loved Little Golden Book Storybook that has been upcycled to a notebook. I remember when my children were very young I always had to have writing paper or a book with us when we went to church to keep them quiet and their little minds occupied. A lot of times they would write on the pages of the books and in no time you couldn't make out the words in the story.

I turn children's best loved storybooks into little notebooks where they can draw and color and write and still keep the pages of the stories fresh for the next reader. In this upcycled Little Golden Book Notebook I've included the full story along with a colorful ribbon bookmark, 30 sheets of white blank paper, 10 sheets of writing paper, and 10 sheets of tracing paper just for your little one's creative side.

This well loved book has one of its owners name and date "Lauren 3/17/97" written in the inside front cover. Even though this little treasure has some wear and tear I would still list it in very good condition.

The measurements of this notebook is 8 X 6 1/8 inches.

You can find more of my notebooks here in my shop in the notebooks/notepads section:
http://www.etsy.com/shop/jBunae?section_id=10300
Vicki